Developers are very excited to get their hands on Visual Studio 2013!
I've spent the last couple of weeks speaking at Tech Ed Australia and Tech Ed New Zealand with Adam Cogan.  We've been demonstrating the awesome new features in Visual Studio 2013, as well Team Foundation Server and Microsoft Test Manager.
Watch the recordings of the Tech Ed Australia sessions on Channel 9.
Note: At time of writing, one of the videos is unavailable. It should be online for viewing by midday 13th September.
Update: Both videos are available now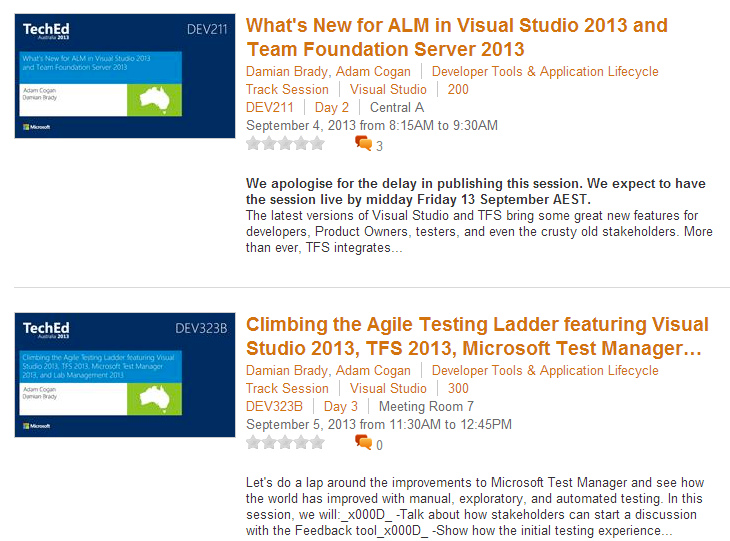 Channel 9 - Tech Ed Australia - My Sessions
The rooms at Tech Ed Australia were packed!  About 450 developers came to see the two sessions showing just how popular the Visual Studio ALM stack is.
In my next post, I'll go through some of the highlights of the two sessions.